Micro-focus Industrial CT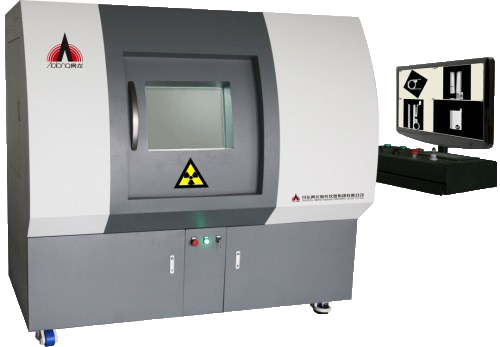 It is a compact designed, flexible x ray source and detector configured high resolution X ray CT, which can meet various inspection requirements. The system with high resolution radiography, high speed scan, multi-functions, easy operation, stable working, and low maintenance cost characters.
This space-saving system can be equipped with different Microfocus X-ray source, from 160kV to 300kV. The best JIMA resolution could achieve 0.3μm.
The system is ideal for inspecting metal, ceramics, core, complex casting part and semiconductor. It is widely used in aerospace, machinery, electric, ship, weapon material, geology and archaeology fields.
Main Functions
Open target micro-focus X-ray tube of long working life and the stable performance.
3D volume CT.
Stable marble base ensure the equipment' s stability.
High precision bearing technique and linear slideway system ensure the high precision measurement.
Automatic fast inspecting, analyzing, and displayi_ng internal defect and pore.
Analyzing and counting the whole object or ROI area, analyzing defect size, total pore ratio and pore volume.