Carbon & Sulfur Analyzer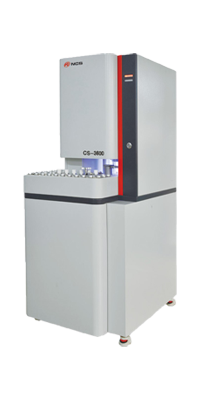 Our latest Carbon and Sulfur Analyzer is able to detect the content of carbon and sulfur in various materials fast and accurately, is easy to operate and convenient for maintenance. It is used for the detection of carbon and sulfur in a wide range of specimens, such as steel, cast iron, alloy, metal ore, ceramics, cement, lime, rubber, coal, coke, refractory, carbide, graphite, oil, catalyst, soil and other solid materials.
High Testing Precision.
Advance Flow Control Technology.
Flexible, Reliable and Durable combustion system.
Unique and Powerful Application Software.
Manual or Automated sample loading system.