Balance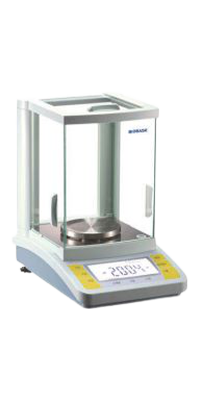 Humanized design, novel design and five-side full-transparent windshield. A new-generation electromagnetic balance weight sensor guarantees the high precision. Application programs such as automatic fault detection, four-point linear calibration and over-load protection. The adoption of ultra-large digital integrated printed circuit board guarantees high product precision. The adoption of twin-cam mechanism realizes advantageous function of automatic internal calibration which makes product faster and more stable. Application programs such as "Warming", "Calibration", and "Screen Saver". Ultra-large LCD display brings clearer and more comfortable visual sense to operator.
Function
Multiple functions guarantee easy and reliable operation, including auto-counting, unit conversion (metric carat, gold ounce, etc.), stability, full-scale faring, zero-memory, etc.
Built-in automatic calibration guarantees easier, faster, stable and accurate operation of balance.
Built-in RS232C output interface guarantees direct connection to external equipment such as computer and printer.
Built-in lower weighing hook guarantees convenient use.